Phap Van – Cau Gie Expressway (the symbol for the whole route is CT.01) is an important toll highway of Hanoi and the North in general. With a length of 30 km (18 miles). The starting point of the route is the intersection of Phap Van, Hoang Liet (Hoang Mai) and the ring road 3; passing through Hoang Liet ward (Hoang Mai district), Tu Hiep, Ngu Hiep, Lien Ninh communes (Thanh Tri district); Duyen Thai, Van Binh, Lien Phuong, Ha Hoi, Quat Dong, Thang Loi, To Hieu, Van Tu, Van Diem, Minh Cuong (Thuong Tin district), Nam Phong, Phu Xuyen town, Nam Trieu, Phuc Tien, Dai Xuyen (Phu Xuyen district); The ending point is Cau Gie (Phu Xuyen) connecting with Cau Gie – Ninh Binh highway.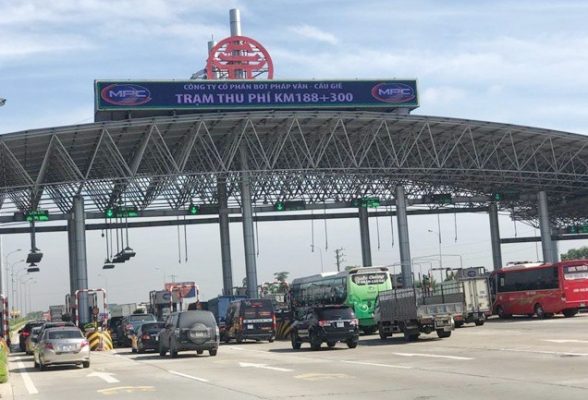 The route is one of the important roads passing through Hanoi, so the route often has traffic jams.
The entire route has 5 intersections, which are:
Phap Van intersection (linked with Hanoi Ring road no.3)
Thuong Tin intersection (linking with provincial road 427),
Van Diem intersection,
Dai Xuyen intersection (linking with Cau Gie – Ninh Binh highway),
Cau Gie intersection (linking with National Highway 1A in Dong Van (Duy Tien, Ha Nam).
The route has a total length of 32.3 km with six lanes (3 lanes in each direction) and 2 emergency lanes (one lane on each side). Between the two dimensions is the median strip.